Driving across the country may sound exciting until you consider the extra cost, drive time, stress you may have to undergo, wear and tear your car may suffer, and the security risks involved. Whether you are off to college, getting a new job, going on holiday, or buying a car in another state, getting your car across the country on your own can be costlier and take more time than you imagined.
The availability of auto transport companies to get your car across the country on your behalf has made it convenient. However, without the necessary information on how to have your car shipped, the process can be confusing and complicated for you. This article ensures you learn the required things to do for a smooth and easy car shipping process. Read on as we reveal the steps involved.
Decide On Your Choice Of Shipping Process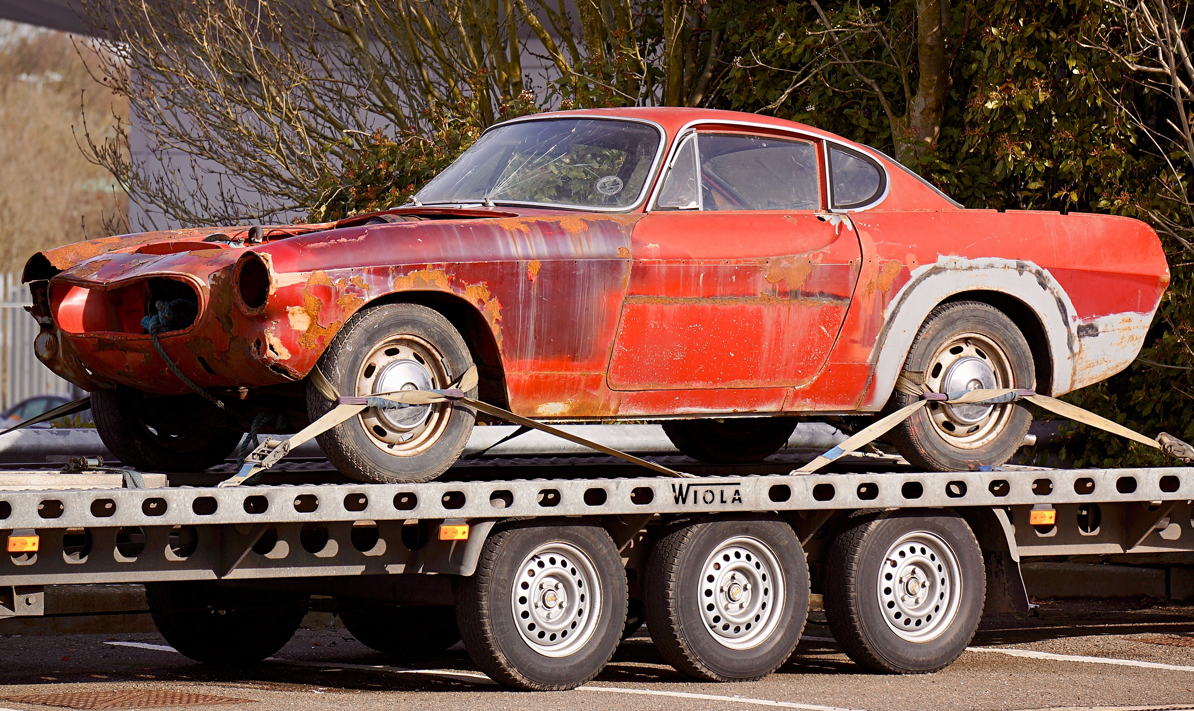 When you ship your car,  it is typical to have options of open and enclosed transport carriers. An open transport carrier is the more economical of the two. This method also allows the fast delivery of your car to your desired location. Auto transport companies that ship cars with this method are easy to come by; therefore, it allows you to assess a few of them and choose the best.
In the open transport carrier method, your car is loaded on trucks with other cars and is usually exposed to elements along the transit routes. On the other hand, if you decide to use the enclosed transport carrier, you have to pay more and wait longer for delivery. The sweet part of this method is that your vehicle is transported in a container and, as a result, prevents the risk of exposure to any damage.
You have to know that shipping your car with the open carrier method does not mean your car won't be delivered in the condition it was picked. You can determine your car shipping method based on the type of your car and budget. A luxury or sports car is best shipped with an enclosed method, and a standard car can do well using the open transport carrier. Additionally, you can throw in extra cash to have your car placed on the top deck during shipments. It prevents your car from being damaged due to leaked fluids from other cars.
Do Research On Shipping Companies
If you want efficient and hitch-free car shipping, you must take this tip seriously. The information you gather about auto transport companies is essential to decide which one is most qualified to ship your car.
Locate a dependable company that operates along the routes of your location and destination and is within your budget. Start the search in your locality, asK friends and family who have had their cars shipped before. Read online reviews of previous customers and compare the services of a few companies. Also, you can speak with the companies' representatives to find out about their customer service. Find out how long they have been in business and the many services they have rendered.
Request For A Shipping Quote
The shipping quote contains what it will cost you to ship your car across the country. It is usually dependent on the distance you want to ship your car, the season of the year, type of car, size of the car, and shipping method. Don't be shy to request shipping quotes from many companies. Make sure the services for the cost are indicated; this way, you can compare the services of each company for the rate charged and select the best one to ship your car.
Find Out About The Insurance Coverage Of The Shipping Company
Even when you have personal insurance covering your car, it is also a good idea to check the insurance coverage of shipping companies before you use them. Their insurance should take up the responsibility in case of any damage to your car during transportation.
Usually, shipping companies have insurance, but it is not advisable to assume they have. Ask them about their insurance coverage to be on the safe side. Be conscious that damage can happen to your car even when you ship it using a quality auto transport company.
Prepare Your Car
Preparing your car for shipment is one thing you must not skip if you want the successful shipping of your car. When preparing your car, there are a few things you need to tick off on your to-do list. You must remove personal belongings such as documents, toothbrushes, socks, emergency kit, slippers, toll tags, etc., from your car to avoid losing items and prevent being charged more due to additional weight.
Then wash your car clean and document the physical condition of your car. Check for rust, dents, scratches, chipped paint, and other damage. Take pictures of the car while the date imprint feature is on to prove when the pictures are taken. Check if the tires are adequately inflated for the trip or if they are suitable for your destination's conditions. Replace the tires with new ones if need be. Also, ensure that the battery is well charged and adequately secured in brackets to prevent mobility during transit. Read more about 5 Leading Electric Car Charger Manufacturing Brands.
Ensure the brake is functional and replace the engine fluids with new ones if necessary. Fill the gas tank quarterly full to allow your car to be driven when necessary and not to add extra unnecessary weight to the car. Secure the top of your cat if it is a convertible.
Carefully Read The Bill Of Lading And Sign
The bill of lading contains the contract between you and the shipping company, the pick-up inspection report, and your transport receipt. Also, in it, you can find information about the shipping company. Read the bill of lading and make sure you understand. Ask questions that are confusing to you and sign once you agree with everything in it.
It Is That Time Of The Year To Ship Your Car Across The Country
If it is your first time shipping your car across the country or you have gotten it wrong in the past, by now, you should agree with me that it can be easy to do. Follow the steps explained in this article, and you can rest assured your car will be delivered in one piece and on time. Book a date early with the shipping company to ensure it is available, sign the necessary paperwork and expect your car without worry.