Prospective home buyers searching for houses on sale go through several listings every time they visit the internet. Needless to say, offers with blank, empty rooms are quickly dismissed as they scroll on to more interesting listings staged traditionally or virtually. Traditional home staging is, however, not as popular as staging. Traditional staging would make you incur huge expenses in hiring furniture, transportation, decor, and photography yet you still get static photos. With it, you get more dynamic elements, 3D designs, and styles. Bella Staging is going to help you out with digital staging once you're ready to start.
However, as a realtor or home seller, you have to put extra effort when staging virtually. This is if you want to sell your house(s). In case you are wondering how you can pull off scroll stopping digitally staged homes and drive sales, this is how you do it:
Create Visually Appealing Rooms Using Digital Staging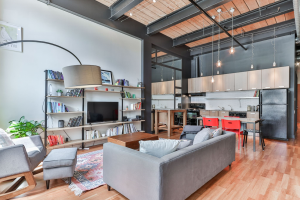 It goes without saying that furnished properties sell more than those with empty rooms lacking character. You can use Digital staging to transform your empty house into a hospitable cozy home. Just make sure you have high-quality photos, then incorporate the best realistic-looking furniture and décor exhibiting class and style.
Digital stagers have a big portfolio of design elements. Thus, you will not be limited to using physically available furnishings. No matter your preference or your realtor's style recommendations, you will always find design elements that match your taste.
Offer a Flexible Customization for Your Listed Property
With the numerous design elements you can use to virtually stage your house, you will never run out of options of styling. Different prospective clients come with different expectations and preferences and with digital staging you can meet their needs.
For example, you may come up with four different design styles. This is to meet the needs of four different types of clients. With one house, you can stage its interior to suit a big family, a small one, an elderly couple, and newlyweds.
Alternatively, you can always be open to switching designs for a house to give clients varying designs that meet their tastes. This is a sure way of hooking prospective buyers to your properties hence achieving your sales goals.
Go an Extra Mile with 3D Floor Plans
Whether you are exhibiting an empty house or a staged house; virtually or physically; the listed property must have a floor plan. While most floor plans come in boring 2D drawings, you can give yours an edge over the rest with 3D floor plans.
3D designs not only give your clients who cannot interpret dimensions an easier time, but they also give colorful and impressive layouts. In essence, your 3D floor plan will be a miniature version of your digitally staged house. Hence, relatable to the overall outlook. One look at a 3D floor plan even without seeing the overall house design is enough to make clients want to buy your house.
Give Prospective Buyers a Virtual Tour
Modern technologies have made significant contributions in all sectors of our lives including the real estate business. More people are opting for online shopping and searching for information before making crucial buying decisions.  With this in mind, why not immerse your prospective buyers into your sales pool with a 360 view virtual tour?
This view is a great convincing option since the home will appear real as the clients virtually tour the place. The camera views in this 360 view keep changing while zooming in on the interior details. By the end of it, you will sell your property even before prospective buyers physically visit it. Read more about Water fed Pole The New Way To Clean windows.
Create a Refreshing Outdoor Experience
While interior images for marketing a condominium or an apartment may suffice, selling a villa, holiday home or family home requires more. People buy family homes or holiday homes for more than just fulfilling their housing needs.
They go for the extra outdoor experience as they see themselves hosting and entertaining guests or spending quality time outdoors. However, actual landscaping or outdoor renovations are quite costly. You wouldn't invest in this unless you are sure of your client's preferences. The best you can do is clear out your yard removing any debris and do a cleanout.
In this case, outdoor digital staging is the ideal solution. It would be effective and save you money in the process. With special staging software, you can do an outdoor renovation without physically altering any design on the house.
The possibilities are limitless. You can remove unwanted elements and add decorations, green lawns, fire pits, gazebos and so much more. In the end, you will create a refreshing outdoor experience that prospective buyers can bet their money on.
Final Thoughts
Other than being convenient, fast, and producing quality impressionable photos, digital staging has so much more to offer. This is if you are ready to explore your creativity. While critics view it as a deceiving technique to prospective homeowners, they are not far from the truth. If you let your creative juices get the better of you to an extent of masking or altering the real state of your house, you are bound to lose clients. Instead, be creative with your designs but be honest about the real state of your property to build trust. Digital staging should be your conduit in boosting sales. This is by helping clients imagine the possibilities the property has in store for them.