Whether you've been thinking about making your home look more up-to-date or you just want to switch things up around your home, there are a ton of easy ways to redecorate and get the fresh start you need. Gather your ideas and think about the way you want your home to look. Are you going for something modern, rustic, or eclectic? Play around with the interior design and see what changes you can make to spruce up your living space. Search what's trending in home decor, find inspiration for new ideas, and look for pieces that reflect your style. Utilize decor you already have, shop thrift stores for unique finds, or buy brand new, depending on the look you want to create in your home.
There are plenty of easy ways to redecorate your home, by changing up the layout in a room, renovating old furniture, hanging shelves, or investing in new wall decor. With endless options, there is room to expand your taste and shift the entire style of your home. If it's been on your mind to redecorate, take this opportunity to find inspiration, build ideas, and begin transforming your home into a stylish, chic, and up-to-date space.
Re-Arrange Your Space:
A simple way to redecorate your home is to rearrange the furniture and change up the layout of the space. Without any spending, you can completely alter the look of your home by just moving things around.
This approach uses feng shui from Chinese culture, which is essentially the practice of arranging pieces in your living space to create balance, establish harmony, and bring in positive energy. Meaning, by rearranging furniture in your home you can give it the refresh it needs, allowing negative energy to leave while positive energy flows in. To easily redecorate your home, take time to rearrange things, using feng shui to change up the feel of your space and bring in a new, positive energy.
Update Lighting: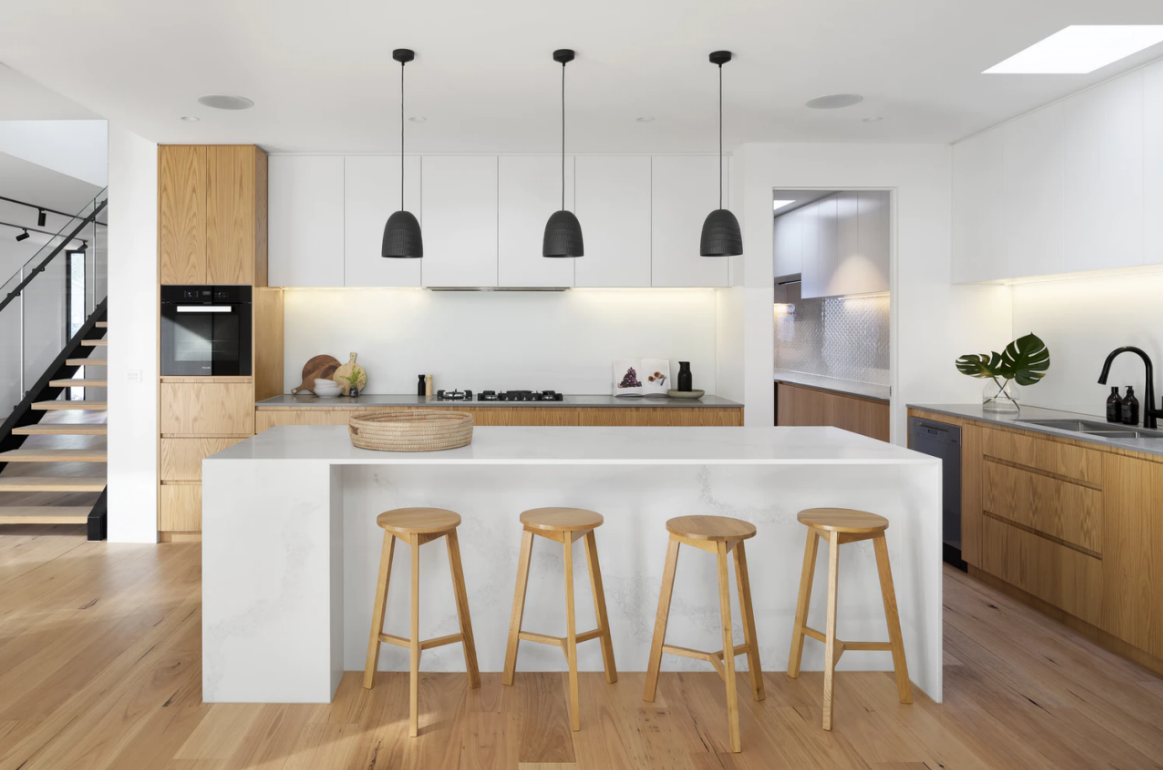 Another easy way to redecorate your home is to exchange outdated lighting fixtures for something more aesthetic and up-to-date.
For the kitchen, utilize hanging light fixtures that look industrial and unique. For the bedroom, consider wall-mounted bedside lighting to make this space feel like a luxury hotel. In your living room, find a floor lamp that will bring a unique, modern style into your home. These simple ideas can help you redecorate your home by bringing in lighting that will accentuate any space.
Restore Furniture
To utilize outdated furniture that is in your home, take time to restore these pieces by staining the wood or giving them a fresh coat of paint. This will bring your furniture back to life, making your home appear more up-to-date and stylish.
This is a quick fix, but it can completely transform any room using furniture that you already have on hand. Read more about  What to Look for When Buying Furniture?
Incorporate Functional Storage:
To redecorate your home and incorporate functional storage into your space, utilize shelving units or baskets to keep each room clutter-free while maintaining style with bits of decor.
Reclaimed Wood Shelving:
Reclaimed wood mount shelving is classy. It can add a modern or rustic look to your home, depending on the overall style you want to create. This type of shelving is functional for the bedroom, living room, or kitchen space, giving you a place to display decor, organize books, or showcase art.
Reclaimed wood shelving is the perfect addition to any room, allowing you to add your own flair with unique decor and art pieces.
Baskets:
To keep your bedroom or living room space tidy and clean, utilize a basket for savvy storage that matches with the rest of your home. This can be a place to store extra blankets and keep your space cozy without the worry of clutter  Baskets are typically warm-toned, making this a neutral shade that will fit into any modern, boho, or rustic space.
Add New Wall Decor: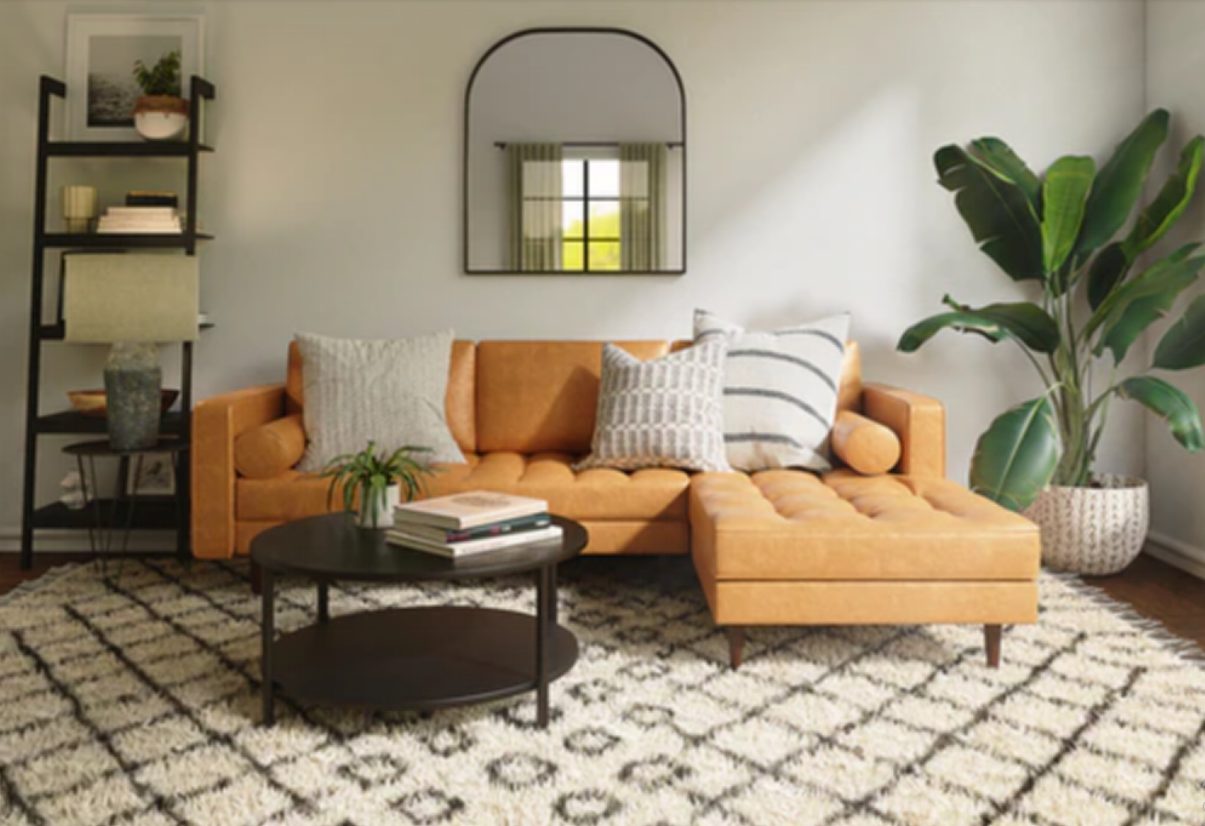 To redecorate your home, exchange old wall decor for something new. Find a local artist to support or shop a gallery, to locate unique art you can display in your home. Think outside the box and get creative, taking the opportunity to make your home stand out from the rest with eclectic and aesthetic decor.
Create a Gallery Wall:
A gallery wall is trendy, giving homeowners the chance to display different prints, photos, or art in their homes. Find pieces that are cohesive and work together, to ensure the gallery wall looks complete once everything is in one space. You want this to be a focal point and catch the eye of anyone who steps into your home.
With the aesthetics and interest you can create, this is the perfect way to redecorate your home.
Use Mirrors:
To develop a more sleek, modern look in your home, use mirrors to redecorate. Choose a style that fits with your space, to hang above a mantle, couch, or in your entryway. Find something simple, unique, or eccentric, depending on the finished look you are going for in your home. A mirror is stylish, chic, and easy to incorporate into any room.
Make Your Own Art:
For a fun DIY opportunity, take the time to make your own art and customize it to fit the style in your home. All you need is a canvas and some paint to get your creative juices flowing and make art for your home. Get abstract, paint a landscape, or go for something geometric. The options are endless. The addition of your art can bring a unique and personalized touch to your home, making guests wonder who painted the masterpiece that is on display.
Utilize Greenery:
Another simple way to spruce up the look of your home is to incorporate more plants and greenery into your living space. With the natural beauty and pops of color that these details will add to your home, there is no reason you shouldn't utilize greenery to redecorate.
Find plants that you like, that are easy to take care of, and liven up your home. For better air quality, reduced stress, and stylish space, get some indoor plants today!
Best Indoor Plants:
Snake Plant
Marble Queen Pothos
Bird's Nest Fern
Aloe Vera
Spider Plant
Make It Cozy:
When redecorating your home, don't forget the finishing touches that will spruce up the look of your bedroom or living room with warm, relaxed, and cozy accents.
Look for new bedding and fluffy pillows to make your bedroom space appear brand new. Keep it simple with neutral shades or implement bold patterns and pops of color with accent pillows or throw blankets. These details will bring a more cozy feel to your bedroom or living room space instantly, with style and aesthetic.
Redecorate Your Home with these Easy Ideas:
To redecorate your home with ease, use these simple ideas to begin the first steps towards transforming your living space. By simply rearranging the layout of a room, repainting furniture, updating lighting, or bringing in new bits of decor, you can make your home look stylish, chic, and up-to-date. Get creative with your ideas, utilizing pieces you already have to redecorate your home or shopping thrift stores to keep things budget-friendly. You don't have to spend a ton to get the results you want.
Be innovative and utilize functional pieces. Get inspired by interior design and find what you like. Establish a vision for your space and bring it to life, creating the home of your dreams with mew decor. If you've been considering redecorating your home, use these ideas to switch things up and bring a new aesthetic to your space.
Lastly, do not forget about the latest consumer tech that most definitely should play a part in your home redecoration. Not only the technical parameters should be considered when looking for new devices or upgrades, but also how they fit the overall picture of your new living room, bedroom, or any other room in your perfect home.