Cardinal tattoos have a lot of importance among people. This tattoo is considered a symbol of good luck and happiness. In Native America, some people consider it a symbol of good weather and rain. This tattoo has different variations and a lot of meanings. Each design has a unique symbolism. In this article, we have discussed some latest ideas that can help you to select the right one for you in 2023. We have listed below its meanings in detail, its designs, and many other factors.
What do cardinal tattoos symbolize?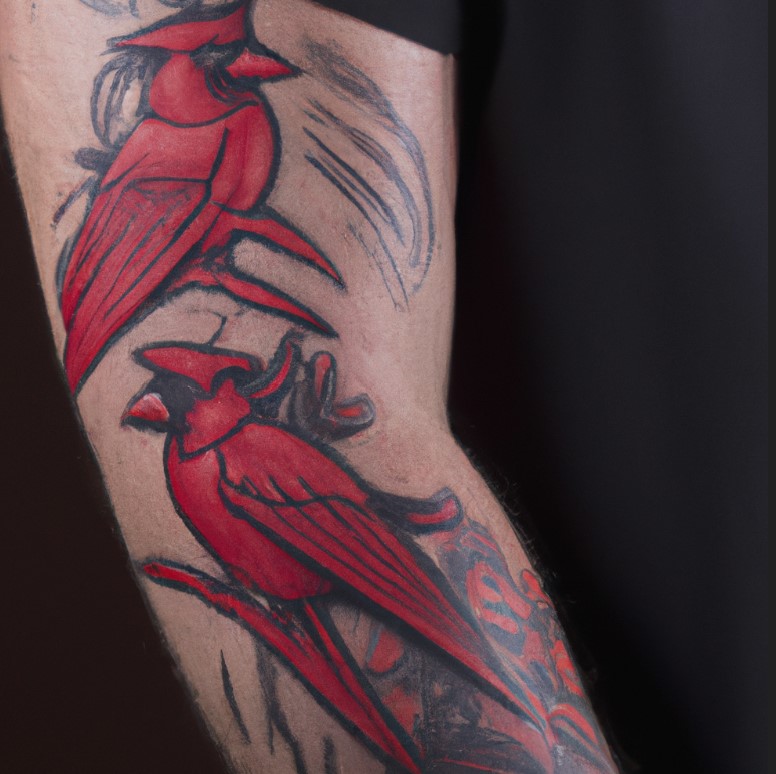 It is a bird that is beautiful and this tattoo symbolizes different meanings. It is liked by a lot of people because it symbolizes hope, family, signs of rain, nobility, love, and happiness, and can also be made to show the memory of someone special. It can be made in any size small or large, also in one color and multi-colors. 
Ideas for having Cardinal tattoos in 2023:
For some people tattoo is a way to show their emotions or nature, so you should be very careful while selecting any tattoo. You can choose which size of tattoo you want and where you want to have it. 
5 Best Astronaut tattoo ideas in 2023
Following are some types of cardinal tattoos.
Christian red cardinal tattoo

Small cardinal tattoo

Large cardinal tattoos

Memorial cardinal tattoo
Black and white colored tattoos are liked by a lot of people. As in the case of colored tattoos, you have to take care because some colors fade with the passage of time but black and white colored tattoos remain the same even after a long time. These tattoos are available in different styles. Below are some ideas for black and white memorial tattoos:
Black and white flowers with red cardinal

Cardinal with a timepiece

Cardinal with majestic wings

Hawaiian theme with cardinal

Tree of Life with cardinal

Memorial wrist tattoos

Memorial sleeve cardinal tattoos
All these tattoos are special and represent a special meaning you can have the one you find suitable for your personality. The most popular cardinal tattoo is the small one in red color. This tattoo looks awesome in red color. As compared to other designs this one is more popular among people.
Variations depending on size, style, color, and place:
You can have this tattoo on any place, if you want this tattoo on your finger and wrist then you can have a small-sized cardinal tattoo. If you are having this tattoo on your arm or on your shoulder you can select the large one with more styles and colors. According to size and place following are the ideas that you may like, all these have different meanings:
Arm Tattoo of Two Cardinals On a Winter's Day

Realistic Color Calf Tattoo of Red Cardinal

Crab apples cardinal tattoo

Lavender flower with this tattoo

Sweet Minimal Cardinal Tattoo on Woman's Inner Biceps

Beautiful Blackwork Tattoo of Cardinals on Man's Forearm

Neo Traditional Tattoo of Two Cardinals

Floral Whip Style Tattoo of Cardinal on Woman's Shoulder

Beautiful cardinal tattoo

Nature-inspired cardinal tattoo