After you make your decision on what clothes to wear for the day, fashion accessories are the next to decide on. They are those things used apart from the primary outfit, and they are essential in complementing your chosen style. They can further express your personality and identity as there are several fashion accessories available in various shapes, sizes, and hues.
There are two major categories of fashion accessories which are worn and carried accessories. However, their definition is as each name implies. Whether you're a male or female, getting the right accessories to match your outfit works a great deal in giving your look the last finishing touches. Since wearing a very nice dress without the right accessories can make your outfit incomplete, let us examine those fashion accessories that can complete any outfit.
Fashion Accessories That Can Complete any Outfit
Hats are essential in making your outfit look fantastic. In the past, hats used to be reserved only for social occasions like funerals or weddings. But not anymore, as hats can now be worn on a daily basis. According to fashion experts, it is because they are suitable for expressing themselves and have become an integral part of our fashion culture. So, you can complete your outfit with a stylish hat.
There are several options of hats you can choose from, either army hats, wide-brimmed hats (they further prevent sunburn and skin cancer), hats for big heads, or any other type, depending on your choice. However, when choosing a color, ensure you choose the hat color that works for your skin tone.
You're all dressed up and you feel like something is missing from your outfit? Then try to incorporate a belt into your look. Belts have a blending power that blends all elements of an outfit cohesively and it is just a perfect accessory that adds dimension to your clothing, improving its overall impression. Moreover, waist belts are underrated fashion accessories for women as it accentuates your curves like a woman, instantly giving off a womanly silhouette.
Watches have been existing for several years now, which means they have become a staple part of our fashion culture. Wristwatches make your outfit look more professional, showing off your sense of style at the same time. For instance, smartwatches from luxury brands like Rolex and Cartier help you make a modern and stylish fashion statement everywhere you go.
Moreover, the fact that wristwatches help you to easily keep track of time is another great reason to wear one every day. While many people go for quality watches that are neutral for several styles, purchasing different wristwatches for different outfits sure takes your styling to a whole new level, a high one at that.
Irrespective of your choice of outfit, whether it is formal or informal, smart or casual, wristwatches can effortlessly complete your look. There are several brands and varieties of watches available in the market. So, you may need to spend some time choosing your preferred watch(es). But certainly, there are suitable ones for you.
There is something about jewelry that screams fanciness and uniqueness. Items of jewelry include earrings, bracelets, rings, and necklaces. They are awesome accessories that give you several options and styles for you to wear with a chosen outfit. Both men and women have the privilege to explore the endless options available for stylish jewelry pieces which complement their outfits. For example, classic rings often go well with men's casual wear and suits, while women can wear matching jewelry sets with precious stones like rubies, diamonds, emeralds, and sapphires.
Earrings are as well a stylish accessory to wear, and based on your sense of style and taste, there are several types you can choose from. Necklaces are also important as they can match with anything easily, whether a simple necklace or a statement piece. Furthermore, bracelets are pretty simple to work with. They are one of the most popular, yet sophisticated accessories you can purchase, coupled with the fact that they are affordable and accessible to everyone. Generally, jewelry gives your outfit the sparkle it needs!
Here is another fashion accessory that can complete your outfit by significantly affecting your overall appearance. Moreover, it is possible to find the right pair of shoes for any occasion whatsoever and even build a complete outfit around your footwear. Just ensure your pair of shoes is the brightest detail of your look.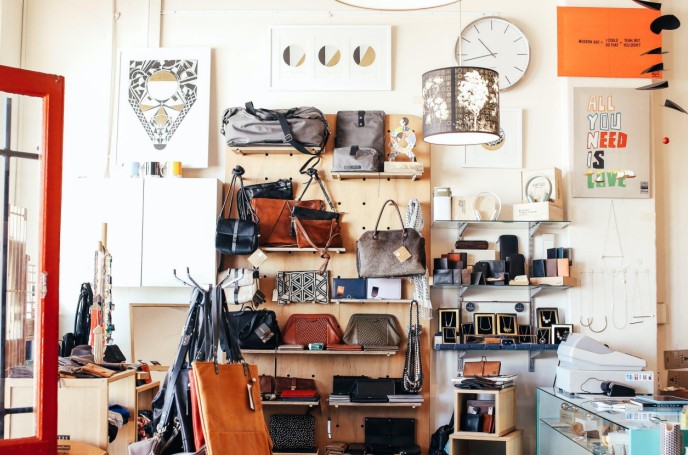 Wherever you may be going, whether to the cinema or out shopping, you can't be wrong carrying a stylish handbag to hold your belongings. Because it gives off a complete look with your outfit. Depending on the occasion, there are a wide variety of bag styles you can choose from, including clutch bags, satchels, briefcases, etc. Read more about Louis Vuitton Artsy.
Also, bags are available in various sizes and colors, making the possibilities endless when you are looking for the perfect bag to complete your outfit.
Scarves and bandanas have been a staple trend for a while now. A good scarf will not only help you complement your overall look, but it will also add a clue of elegance to any outfit you wear. Scarves are available in various imaginable designs, colors, and patterns, and they barely cost too much, meaning they are highly affordable.
By affixing certain patches on it, you may make it appear appealing and lovely. If you want to add some very cool patches to your scarves or bandanas to make them seem fashionable and vibrant, check out 4incustompatch.
Fashion Accessories Can Make You Look Stunning
Having discussed the contribution of fashion accessories to our appearance, the foundation has been laid on how much they are the perfect way to diversify your appearance, yet purchasing them is more cost-effective than changing your whole wardrobe. Hence, do not hesitate to add sophisticated details to complete your outfit whenever you want to.
Another amazing thing about fashion accessories is that you can combine the same accessory pieces in several ways, with different clothes. Yet, the result will always be a stunning appearance!